LED353 Starway Warning LED Beacon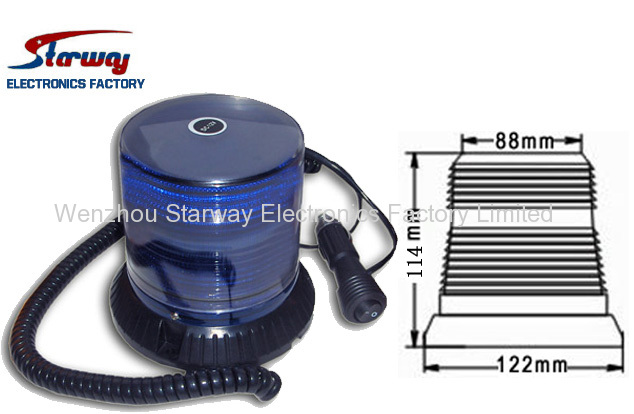 1. Summary
This Vehicle Warning led beacon Strobe light(LED353) isour new developed safety product and with feature of environ-mental Protection,energy saving and multi-function,It adopts brand LED CMOS chip and with reliable capability and strong brightness, also many flash models is good choice for vehicles.
2. Features
1). Powered by 10V-30V
2). 100,000 hours life span
3). 10 feet of cable provided
4). 16PCS Generation 3 LEDs
4). Built-in flash pattern changer .
5). Includes built on cigarette plug Magnet brackets used for mounting
3. Specifiation
| | |
| --- | --- |
| Work voltage | DC10-30V |
| Type | Traffic Signal |
| Light Sources | LEDs |
| Dimension | 122mm x 88mm x 114mm |
Warning!
The Starway warning Strobe LED beacon lightis during or after use,the light's interior is in a state of high voltage.Therefore,before removing hte hood back cover,it is ensure that the power is cut off,and must wait at least 5 minutes. If not,some one would be electric shock or property loss.
Note:
Positive cannot be reverse connection,the voltage can not be used in this warning LED Beacon Strobe light except the requirements of this light,other voltage range not able to do this flash power, so as not to cause permanent damage.