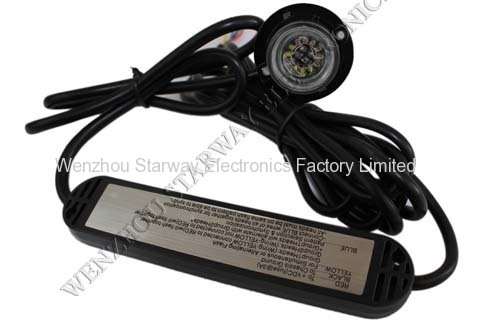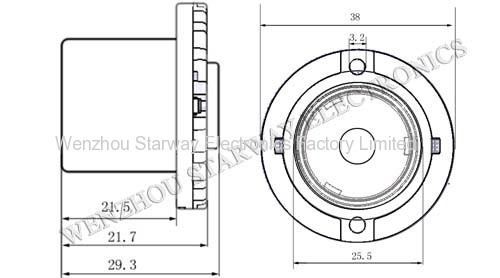 LED307-12 Hideaway LED light
features twelve Generation III LED bulbs output. These bulbs are designed to produce maximum light output with minimal AMP draw on your vehicle's battery. Each self-contained unit has 12 1-watt LED bulbs.These intense LED lights are incredibly bright at night and can be used adequately even during the daytime in direct sun light. Also LED307-12 Hideaway LED light has 19 flash patterns for different needs.

Features
1)Powered by DC10-30V
2)9 X 1-watt LEDs per bulb and Completely Waterproof
3)Generation 3 LEDs
4)19 Flash Patterns and Inline flasher
5)Constructed with heavyduty gauge cables
6)Split and Solid Alternating Flash Patterns
7)Mountsin a 1 inch hole
8)Red--Power(DC10-30V)Black--GroundYellow-- SYNCBlue--Pattern switch
To ensure we can meet the needs of firefighters, police, EMTs, paramedics, volunteers, security companies, utility companies, and anyone else who may need an emergency light, we have created both of these LED lights in a wide range of popular warning light colors. You can email to us or visit our homepage for more information.

If you would like to add some LED hideaway lights in your cruiser, fire truck, ambulance, or utility vehicle, consider purchasing from Starway