The the development of Chinese LED ...
The the development of Chinese LED Lights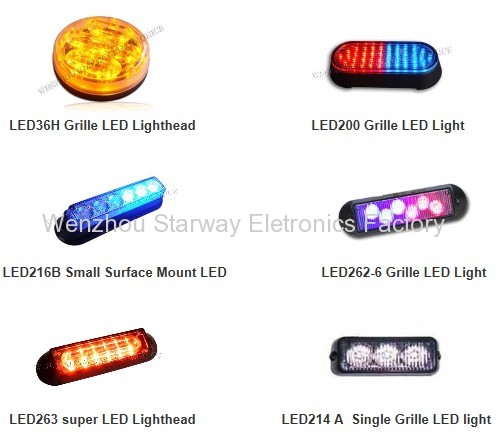 LED auto lamps China first in 1999 by Shanghai Automotive Electronics Engineering Center Co., Ltd.and Shanghai joint development of small Si lights and certified by Shanghai Volkswagen Santana high brake lights. Since then, LED lamp development is very slow, in 2002 China joined the WTO, 2003 the automotive production in growth spurt, the world's major car companies have set up factories in China, China's Chery, Geely and other private enterprises with independent property rights the rapid rise of the automobile market stimulating the development of
LED lights
. In 2003 we successfully launched other than a full set of LED forward lighting lamps lights Buick concept car. Second half of 2004 the high growth rate of China's auto down, the ever-competitive auto market, new styles, has introduced new models to accelerate the development of the new LED lights. Shanghai Automotive Electronics Engineering Center and Shanghai Si lights small company started in 2004, the development of 25 LED lights in 2005, is expected to be over 30. Of particular importance is that Toyota, GM and Chery vehicle manufacturing companies to model 7 4 LED signal lamps demand, which shows the application of LED in the car has exceeded the high level brake light a small range, indicates that China Automotive LED signal lamps into a new phase.
Automotive Lighting LED component parameters of the high performance requirements, there are three points: First, high efficiency, high power, high reliability (-40 ℃ ~ 125 ℃); Second, electrical, optical parameters of stability, consistency must be high, as number of components is less than the threshold voltage inconsistencies 0.1V, good color, color is less than 5 nm; third LED device by 2000 hours on 136V (DC work) light test, degradation of the intensity to less than 20%. Currently, the car market with LED components, the U.S. Lumileds, Osram, Germany with high quality, multi-species occupy the majority share of China's Taiwan and the Pearl River Delta and Yangtze River Delta region of China enterprises developed rapidly in recent years have significantly improved the quality to Cheap win a certain market, but there is still a big gap between high-power LED.
LED lights
from the status and trends in terms of technology development, our LED brake lights more widespread, the price steadily declined, LED rear brake lights, turn signals and fog began to commercialization,
Police Car Lights
to the personal and artistic direction development, while the development of intelligent control system LED rapidly.
LED lighting
is currently the focus of research car is a white LED forward lighting headlamps, and LED lights with AFS (adaptive light control system) with which efficiency, high power, high reliability of LED components, lights and special cooling technology and optical design is the key.
To find the very best
Warning Strobe Lights, police warning light bars, dash lights, deck lights,sirens & speakers
that meet your fleet needs, shop at
Wenzhou Starway Electrtonics Factory Limited
..
---