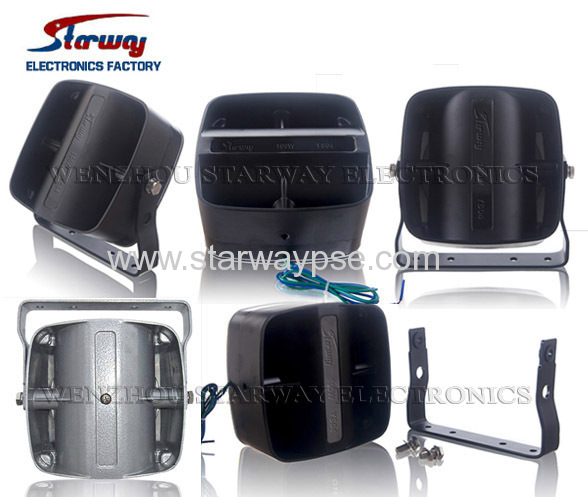 For the performance function of siren speaker , it is very simple. It is only a sound function, but it is simple to understand the function, it is completely mistaken. Because it can achieve more function in this sound.
We all know . the siren speaker are used in some emergency vehicles. The vehicles on the road, in order to ensure their Emergency maintenance, and let vehicles and pedestrians on the road keep clear. And if so, one sound is needed to warning. Such then, it also reached their most important role.
If it did not achieve their good performance when they are in use, many vehicles would not make way for them. And so it will have two results, one is other vehicle might collide and emergency vehicle,Moreover, it will be serious consequences, because emergency vehicles can not timely reach to the scene of the accident.