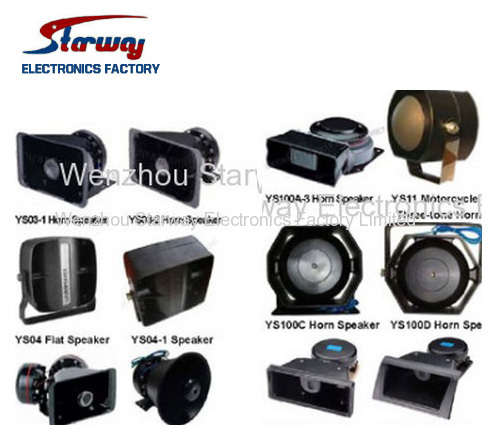 Police siren speakers are one kind of sound alarm, but they could meet the good quality requirement. As we know, the police siren speaker being in use are often used on special vehicles.
And in order to ensure these vehicles could work better, these police siren speakers should be in use for warning, the vehicles on the road could give a way to these special vehicles. but if these police siren speaker might have some
quality
problem
, and they could not make a sound ,or make a unwished sound, they could not play a warning role .
So, when they are in use , they should have higher requirements for quality. Better quality could
achieve better effect. Not because of quality problems, they could bring about serious consequences. Because the vehicles on the road stay more time , the danger could increases many times.